HP Jornada 720
enGenius 200mW
Two 19dBi omni mag mounts
jLime Linux (was originally running WinCE)
Kismet
Olde Garmin GPS12
I just did a quick 2-mile jaunt in my car to fill up for a road trip this weekend. The results are amazing. I'll get some pics of it installed in my car soon. These are the bench test photos: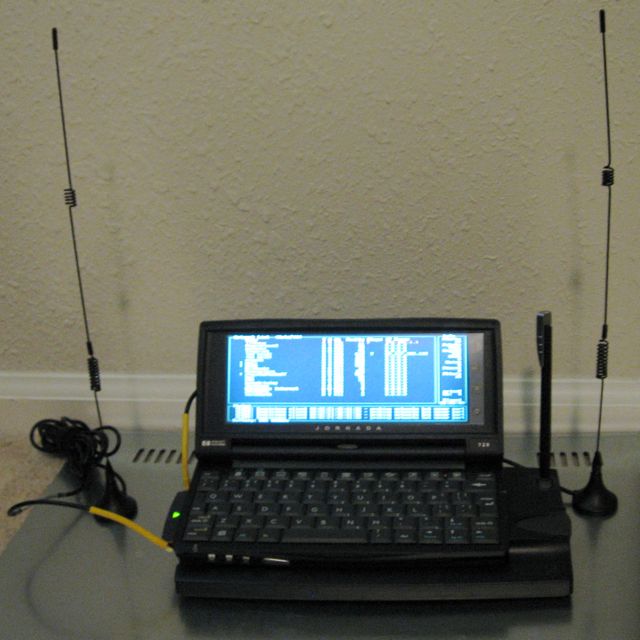 I will eventually have this installed and running on my bicycle, as I commute about 30 miles per day (round trip) through residential, business, industrial and urban areas. I was doing some short-distance urban war-biking with a similar set-up (same thing, but WinCE/MiniStumbler and an eTrex GPS) on my mountain bike. My setup for the road bike will be similar, I think.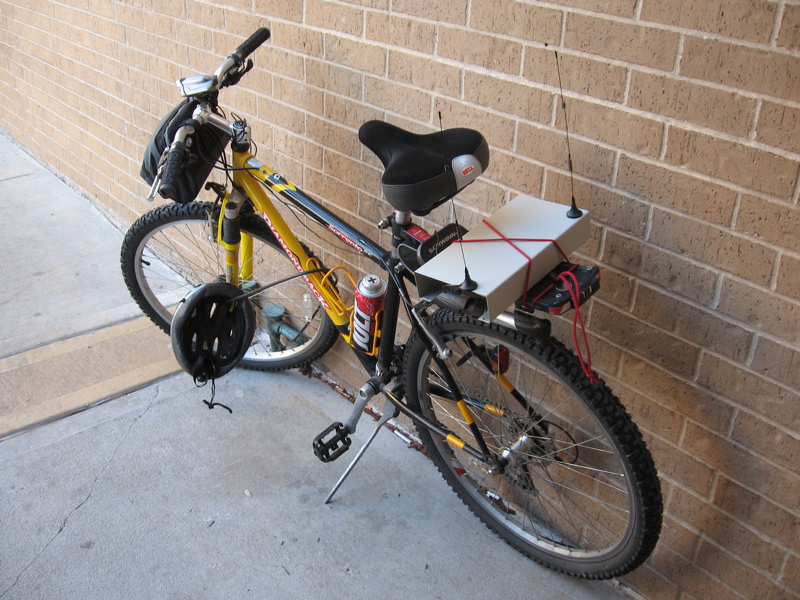 I like it. I was thinking of using one of my Mobile Pros for a similar purpose. If you don't mind me asking, how did you connect your GPS to your 720?
---
Return to "Net Hugging Hardware and Software"
Who is online
Users browsing this forum: No registered users and 3 guests